We are very happy to announce today our new version 2.0 of Videmo 360! And of course, we are also a bit proud, because we have worked hard to improve our application for you.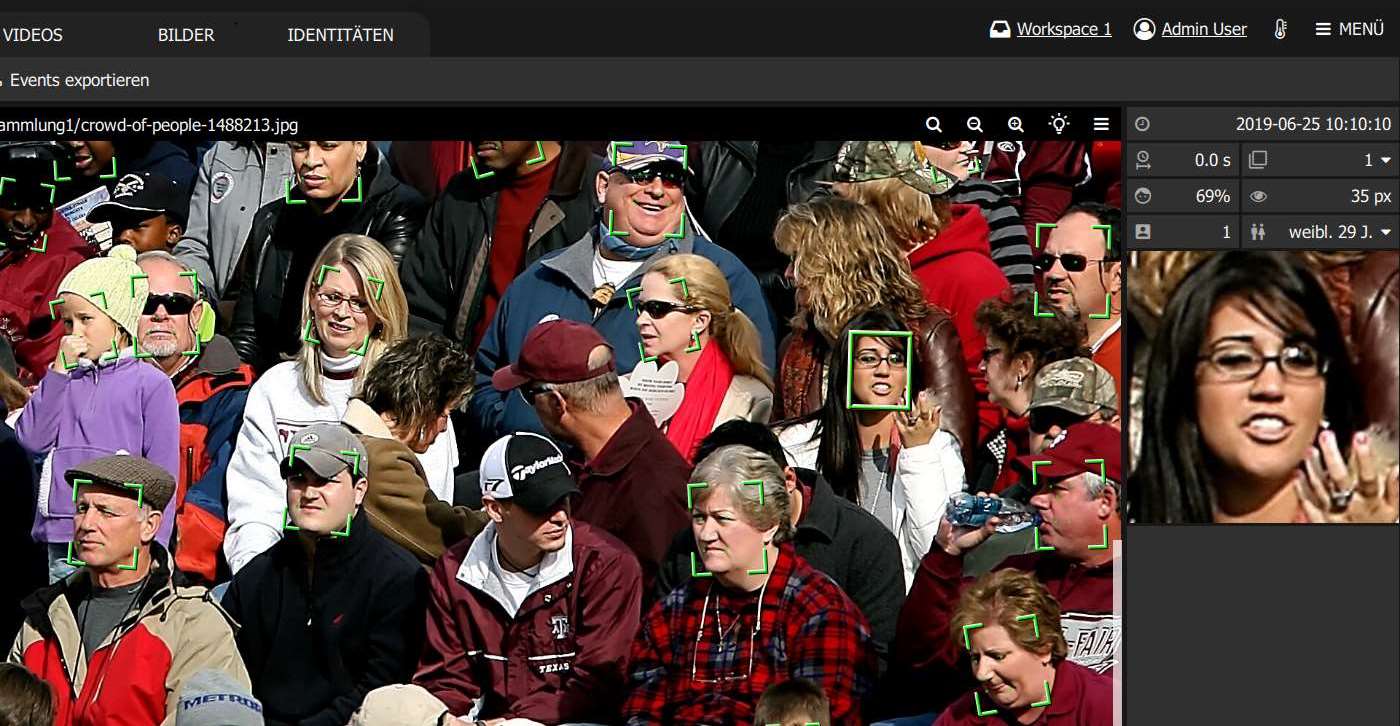 What are the highlights of the new version?
New procedure for face detection (higher accuracy, up to 12-pixel small faces)
New procedure for face identification (greatly improved recognition rate)
New procedure for gender and age estimation (improved accuracy)
Introduction of workspaces and user roles (multiple users can use a single Videmo 360 instance to separate different tasks from each other)
Introduction of identity groups (selection of identities for live identification, color assignment)
Live export of event images to the file system
Higher speed in mass operations (e.g. when creating / deleting media)
GPU acceleration ("graphics cards") required for real-time performance
Extensive changes in the Videmo 360 API
New database model
Would you like to learn more? Contact us for more informationen and a live demo!